What government touches, it breaks.
What government touches, it breaks.
OFFER IS OVER. STAY TUNED.
So why do we ask it to solve our most pressing and personal issues: abortion, schools, guns and marriage? Has its failures with VA hospitals, the war on drugs, farm subsidies, the IRS, NSA leaks, and the war on poverty given us any reason to trust them
Yet we still do. Over and over. Because we think there's no alternative.
But there is. Government Ruins Nearly Everything helps you remember who's the boss and who's the public servant, and gives you tools to reclaim what was yours all along. You'll learn:
Why private citizens are best suited to solve the "fireworks" issues
How to keep the government from ruining our lives even more
What you can do, step-by-step, to reclaim ownership of the things that matter most
When government gets the relationship with its citizens upside down-when it parcels out our rights in tiny portions, one freedom at a time-what can you do?
The same as every American: reset the balance, one free citizen at a time.
GET YOUR FREE COPY OF THIS IMPORTANT BOOK
Yes, free. All we ask is that after you've read the book you leave an honest review. It's that simple.
GET YOUR FREE BOOK IN THREE EASY STEPS
1:PICK YOUR VERSION OF THE BOOK
Read the book—or listen to it, if you selected the audio book version. Read it at your pace, there's no rush. If you selected an ebook or audio book copy, you'll receive an email from Laura with instructions to redeem your copy. If you selected a print copy, one will be mailed to your home.
Once you have the book, enjoy! The last step happens after you've finished reading your copy of Government Ruins Nearly Everything.
3: LEAVE AN HONEST REVIEW
When you're done reading the book, please take a few minutes to leave a review. Laura has written an important book with a timely message. Your sincere thoughts and opinions on her work will help promote her book and message to other like-minded readers. 
Laura will personally send the instructions for the review with an email after you've selected your version of Government Ruins Nearly Everything. You will be asked to leave a review on Amazon. If you do not have an Amazon account, you will be asked to leave your review on Goodreads. 
Laura wrote Government Ruins Nearly Everything, because she believed that neither side of the political aisle is right about the most fiery political issues. She answers the question, "If individuals are smart enough to make some of the decisions in our lives, aren't we smart enough to make them all?"
Laura operates on the principle that if we truly want to fix large societal problems, why would we turn them over to the government to fix?
Some people just talk. Laura gets things done, the way she has her whole career. Her history also includes managing successful candidate campaigns, and producing and providing on-air content for talk radio. And all of this after a 25-year management career in the banking industry.
Laura stands ready to partner on initiatives that make government smaller and people more free.
Laura is a member of the Independence Institute and  the Executive Director of FASTER Colorado, an organization that trains armed school staffers.
Laura lives in Black Forest, Colorado with her husband, Bill. You can learn more about Laura at her website or by following her on Twitter.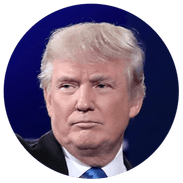 This book is a blueprint or building America up to be great again. Less government equals more freedom.
I don't like taxes and I really don't like government. I do like this book. Five stars.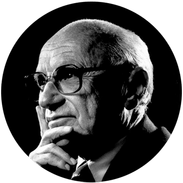 Select a version of Government Ruins Everything and Laura will be in touch. If you want a physical copy, she will secure your address when she contacts you. Please ensure your email address is accurate, as that is how Laura will reach you.
Share this limited offer with friends