The Attack on Trump
Kim, special guest Cassie George, and Producer Steve start off today's show with a discussion on Michael Cohen's derogatory comments on the character and actions of President Trump. Steve, Kim, and Cassie discuss the actions and media commentary on Paul Manafort, Roger Stone, and others, and raise the question of whether or not there is a concerted agenda from Democrats and other sympathizers.
Should Women Be Drafted Into Combat Roles?
Kim's featured guest retired Air Force Maj. Gen. Bentley Rayburn joins Kim for a discussion on the recent federal judge's decision that stated it is unconstitutional for women to be excluded from the requirement to register for the draft. Rayburn talks about the purpose and history of the Selective Service and then talks about why women being drafted into combat roles is far different than qualified women filling voluntary combat roles. If our country is in a situation where casualties have depleted our infantry, is it the right thing to thrust women out into the front of the trenches?
Cassie and Kim Take a Critical Look at the Communist Manifesto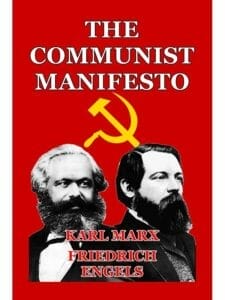 It's a dirty job, but someone had to do it: Cassie and Kim examine the Communist Manifesto. The Communist Manifesto has become the de facto platform and idea factory of many on the Far Left. Cassie and Kim go through the foundational points of the Communist Manifesto and show by contrast how antithetical these ideas and values are the to the traditions and ideals that America was founded on.
Agree or disagree, let's have a conversation. Leave your comments on today's show here or on Facebook.