Options are Important
Today's featured guest on The Americhick's with Kim Monson is Joshua Sharf. Sharf is an author and school finance expert and he joins Kim to discuss charter schools in Colorado. The discussion gives background info on the purpose of a charter school, how a charter school differs from a traditional public school, and why the freedom of a charter school to select its own curriculum and have more latitude in hiring teachers—including non-union teachers—provides much-needed alternatives for students and parents.
State Rep. Cathy Kipp Trying to Take Back Money From State Charter Schools with HB19-1190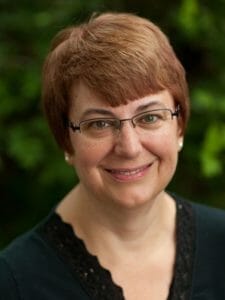 Rep. Cathy Kipp (Democrat) was appointed to the Colorado General Assembly on January 3rd. Kipp, who previously served on the Poudre School District Board of Education, has put funding for state charter schools in her legislative crosshairs with HB19-1190, Repeal of Mill Levy Equalization Fund. If the bill passes, it will take much-needed funds from state charter schools that already receive less funding than traditional public school.
If this bill passes, will district charter schools be next on the budgetary chopping block? Sharf and Kim explore the issue in depth in today's show.