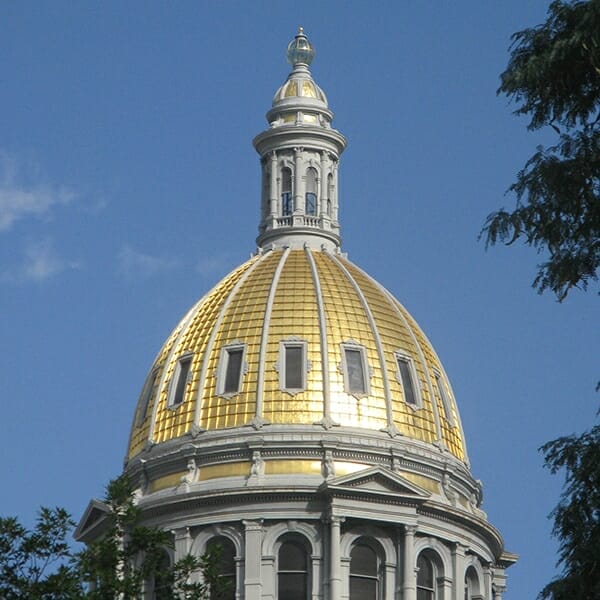 WHEN: May 10th, 4-5:30 pm
Where: West Steps of the Capitol,

See Below for Locations of Concurrent Stand For Colorado Rallies
Meet and talk to other Coloradans who are concerned about the direction of our state from 4:00-4:15 pm
Come early to sign the National Popular Vote Petition to push back on the end run around the U.S. Constitution & the Electoral College.
Make sure that Coloradans Votes Count for Colorado!
Denver: We will meet on the West Steps of the Capitol.
Concurrent "STAND FOR COLORADO" Rallies will occur:
Grand Junction: We will meet at the Old Court House (544 Road Avenue)
Gunnison: I.O.O.F. Park (Corner of Virginia and Main Street)
Alamosa: Market Street and Highway 160
Woodland Park—US Highway 24 and Colorado 67
Montrose—Demoret Park at Main and Townsend
LET US KNOW YOU ARE ATTENDING
By letting us know where you are attending, we can ensure we have enough notaries for the National Popular Vote Recall at each location and we can have a general idea of crowd size. Submitting this form will also sign you up for Kim's newsletter.
GRAND JUNCTION:
Mesa County Old Courthouse
Alamosa:
Market St and HWY 160
Woodland Park:
HWY 24 & Colo 67
Coming together to Stand for Colorado—Because We Care!
If you support Colorado's Constitution, the U.S. Constitution and believe in freedom of thought, private property rights, parental choice, economic well-being, good jobs and smaller, less intrusive and oppressive government, then YOU STAND FOR COLORADO! Right before our eyes, state legislators who DO NOT STAND FOR COLORADO are creating and passing laws that are in violation of all these very important things, and more! They are passing legislation, rules and regulations that:
Make it more difficult and more expensive for everyday Coloradans to live in our state.
Promote radical agendas that will turn us into a welfare state.
Will cause companies to leave which will place a financial burden on all of us
We all know that there's no such thing as a free lunch! Someone has to pay and it will be all of us! Government does not create one job or generate one red cent!
ALL OF US MUST STAND FOR COLORADO, OUR CHILDREN AND OUR FUTURE!
Hardworking, everyday, folks seldom "do" rallies. Let's SEND A MESSAGE to the out of control politicians, bureaucrats and governor, that we are WATCHING, we CARE and we are CONCERNED about our state. Politicians, bureaucrats and the governor will be meeting over this summer and fall to double down on the bad stuff that was passed this last legislative session.
Pastor Christine Uwizera-Coleman:

Survivor of the Rwandan Genocide. Invocation.


Jan Cook:

CO-founder Get Er Done Right Colorado, Forced Voter Registration, SB19-235.
Patti Kurgan:

Former Member-Pay Equity Commission, FAMLI Leave Bill, SB19-188.
Lesley Hollywood:

Founder and Executive Director, Rally for Our Rights, Red Flag Law.
Britt Naas, Energy & Environmental Policy Analyst for the Independence Institute

Assault on cheap & reliable energy.

Brita Horn, Former elected county treasurer


on the raid by colorado of personal uncollected funds

natalie menten, RTD BOARD DIRECTOR


The threat to circumvent TABOR, the taxpayer's bill of rights
Tina Francone, Former Jefferson County Commissioner

Air quality rules and regulations



Carol Baker, Pharmacist

Prescription drugs.
KIM gilmartin, charter school parent

parity for charter schools in colorado
kim ransom, colorado state representative

affordable healthcare
Deb Flora, salem media group

parental rights in colorado
helen raleigh, author and speaker

immigration reform
Nicolle Martin, Attorney

religious freedom
Grady Birdsong, author and veterans advocate

Veterans' Issues
heather lahdenpera, mother

forced vaccinations
Barbara Kirkmeyer, Weld county commissioner

Sb-181 and the threat to oil and gas jobs
Guiliana Day, organizer and advocate

Hypersexualization of children
Pastor Christine Uwizera-Coleman—Survivor of the Rwandan Genocide. Invocation.
Don Wilson—Mayor of Monument-National Popular Vote, SB19-042
Barbara Kirkmeyer—Weld County Commissioner-Oil and Gas Law, SP19-181
Sheriff Steve Reams—Weld County Sheriff, The Red Flag Law, HB19-1177
Giuliana Day—Concerned Citizen-Organizer Against the Hypersexualization of Our Children Law, HB19-1032.  Let kids be kids!
 Amy Oliver Cooke—Executive Vice-President, Independence Institute-Energy-The Assault on Affordable, Efficient & Reliable Energy.
Heather Lahdenpera—Concerned Mother-Forced Vaccinations of Our Children, HB19-1312
Sue Sharkey—Chair, CU Board of Regents-Higher Education in Colorado
 Natalie Menten—RTD Board Director-Assault on TABOR, the Taxpayers Bill of Rights
 Heidi Ganahl—CU Regent, Free Speech on Campus
 Brita Horn—Former Elected County Treasurer, Raid by Colorado of Personal Uncollected Funds
 Tina Francone—Former Jefferson County Commissioner & Former RTD Board Director, Air Quality Rules, Regulations & Laws
Susan Kochevar—Entrepreneur and Owner of the Historic 88 Drive In Theater-Forced Minimum Wage and Unfriendly Laws, Rules & Regulations
Deb Flora—Salem Media Group-Parental Rights
 Jan Cook—Co-Founder, Get Er Done Right Colorado, Forced Voter Registration, SB19-235
Patti Kurgan—Former Member-Pay Equity Commission, FAMLI Leave Bill, SB19-188
Kim Gilmartin— Charter School Parent
Helen Raleigh— Author & Speaker, Immigration
Carol Baker—Pharmacist, Prescription Drugs
Kim Monson—Radio Show Host of The Americhicks with Kim Monson, Transportation
Lesley Hollywood—Founder and Executive Director, Rally for Our Rights, Red Flag Law
Grady Birdsong—Marine Vietnam Veteran, Author, Coopers Troopers, Veterans Issues
Nicolle Martin—Attorney, Defender of Religious Freedom
Kim Ransom—Colorado State Representative, Citizen, Affordable, Effective and Reliable Healthcare options
These are the bills all of us should worry about:
Have a message or a suggestion or want to help? Send a message!