Here is what we are currently focusing on/offering at all 5 Hooters Colorado locations!
Wingsday Wednesday at Hooters
Buy 20 Wings, Get 10 Wings Free!
Available every Wednesday ALL day long!
Breaded, Naked, Smoked OR Boneless Wings
*Wing Wednesday specials are To-Go or Dine-In. Not valid on Delivery
Happy Hour
Monday – Friday 3pm til 6pm
$5 select shots – Skrewball, Jameson, Patron, Fireball
$4 Off – Fried Pickles, Lots A Tots, 12 Buffalo Shrimp, Beer Cheese Pretzels, 10 Boneless Wings
$3 Off – Premium Draughts, Legendary Margarita
$2 Off – Domestic Draughts, Wines, Wells
*Dine-In Only. Not valid on Delivery or To Go.
Lunch Special
Monday – Friday 11am to 2pm
$2 off ANY 10 pc wings, fish and chips and entrée salads
$3 off sandwiches, specialty burgers, and taco
*To-Go or Dine-In. Not valid on Delivery
Kids Eat Free Saturdays
Every Saturday (dine in or to-go, not valid on delivery)
All day Saturday get a free Kid's Meal with every adult entrée purchase.
Lunch Punch Program
Get more out of lunch with Hooters Lunch Punch Rewards program! Lunch Punch Every Day 11a-2p. Double punches on Tuesdays!
Military Discount
10% Off Military Discount Every Day (valid on food only). Must show military ID or be in uniform.
Here is what we are currently focusing on/offering at all 5 Hooters Colorado locations!
We are currently offering delivery at all 5 Hooters Colorado locations. Delivery providers will vary by location.
Accepting To-go orders – can be placed on Order.Hooters.com or called into the store
Curbside service option available at all 5 Hooters locations.
Wingsday Wednesday! – buy 20 wings (breaded, naked or boneless) get 10 for free!!! – offer available only on to-go orders.
Lunch Specials are available all day, every day – offer available only on to-go orders.
Kids Eat Free All Day Everyday with purchase of adult entrée – offer available only on to-go orders
Our hours are Sunday-Wednesday 11:30am- 8:30pm, Thursday-Saturday 11:30am- 9pm
Enjoy the best craft beers, cocktails, servers, and Happy Hour specials at any of our five locations.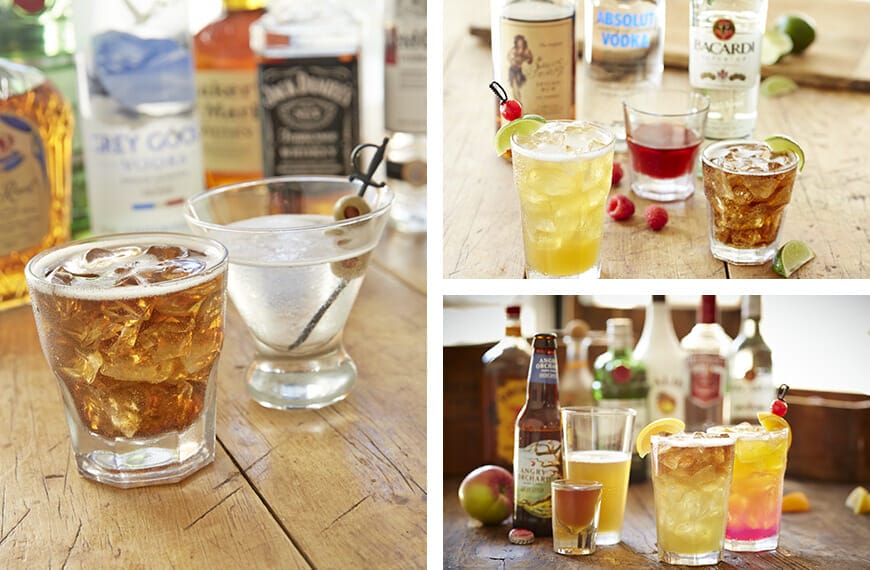 Everyone knows Hooters has the best wings, but the rest of our menu is pretty great too. Check out our new healthy choices (for those who didn't think we had it in us)! We also have awesome choices for the kids!
Hooters has your front row seat for PPV, UFC & Boxing! All locations have NFL Sunday Ticket and other sports packages vary by location.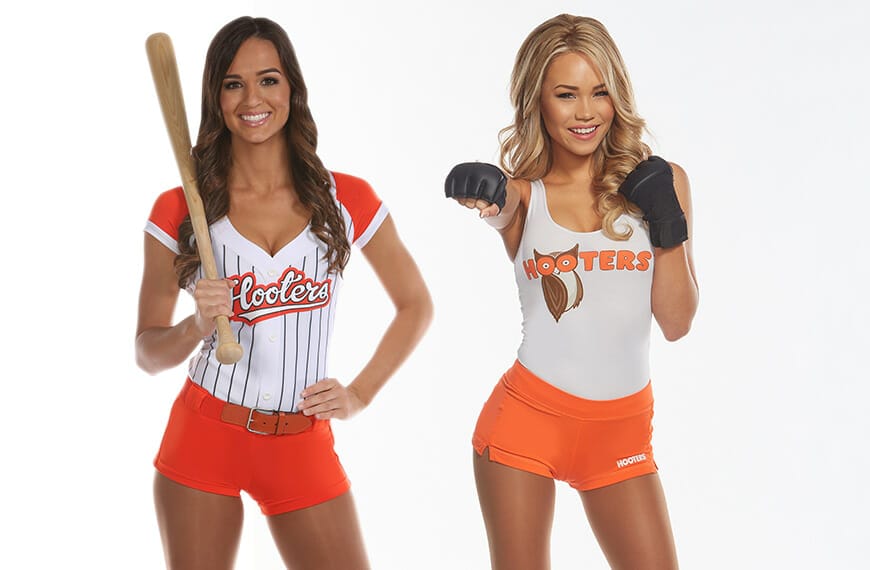 The Kim Monson and Hooters Story
From time to time I receive inquiries about the long-time partnership/sponsorship with Hooters Restaurants of both The Kim Monson Show and America's Veteran's Stories.  Our business relationship came about because of freedom, capitalism and free markets.  I realize that the Hooters employees uniforms focus on the beautiful physical attributes of each Hooter's Girl.  It these crazy times, it is revolutionary to acknowledge that girls are girls and boys are boys.
My partnership with Hooters Restaurants is ultimately about freedom.  Liberty is the responsible exercise of freedom and sometimes it can be messy.
When I served as a city councilwoman for Lone Tree, Colorado 2012 to 2016, one of the responsibilities of City Council was to approve liquor licenses.  The Hooters Restaurants Colorado franchise owners were in the process of remodeling a TGI Fridays restaurant that had closed.  Hooters Restaurants came before Council for approval of the liquor license.  It was really a no-brainer because the area is zoned for a restaurant and a liquor license had been granted at that location before.   
Many feminists had learned that Hooters Restaurants was presenting at the City Council meeting regarding the restaurant's application for a liquor license and they showed up, in force, requesting a denial of the liquor license.  It was standing room only for the meeting.  A Catholic neighbor of mine (whom I deeply respect) made public comments against granting the license because of the Hooters' Uniforms, however most of the testimony was from feminists.   
As I listened to all the testimony I realized that we were moving into dangerous territory if a city council could deny a legitimate business from opening because of public pressure by people who did not like the business.  In a free society, legitimate businesses compete for customers and if enough customers decide not to support the business, the business closes.  If enough people vote with their $$$ that they liked the business, the business is successful.
So I made the motion to approve the liquor license.  Because of public pressure, neither my fellow council members nor the mayor seconded the motion.  I requested three times to make comments about the overreach of politicians, bureaucrats and interested parties (PBI's) on this issue and was denied by the mayor three times.  The issue was not voted on that night because there was no second.   
I went home and issued a press release about what happened at city council and social media blew up with people checking their premises about the proper role of government.  
During the two weeks between city council meetings a neighbor reached and asked, "Kim, as a Christian, how can you be supporting Hooters?"  I suggested that we have coffee.  Again this was 2015.  I explained to her the danger of PBI's (Politicians, Bureaucrats and Interested Parties) making decisions on which legitimate businesses would be allowed to operate in a jurisdiction and which would not.  She responded that she understood, but she was probably not going to eat there.  That's her choice, that's Capitalism and that's freedom!  Fast forward to the COVID-19/Wuhan, China virus reaction where PBI's dictated which businesses were essential and which were not.  These PBI's decisions led to thousands of Colorado small businesses to close permanently.  
Also during the two weeks between meetings, the City Attorney called a meeting with the mayor and city council members where he explained that we did not have any basis for denying this liquor license and that we must approve.  So at the next city council meeting the liquor license was approved.  A few months later, I received a call from the head of the Colorado Restaurant Association asking if I would be the guest of honor and cut the ribbon for the Grand Opening of the restaurant.  I said "yes."
The owners and marketing director have become business friends.  They are conservatives who love America.  After going off city council, I waited an appropriate amount of time before talking with them about a partnership/sponsorship.  They have been really great sponsors for many years and I'm Grateful for their partnership/sponsorship.